HOME > Rental Locations > How to Use Japanese Map
How to Use Japanese Map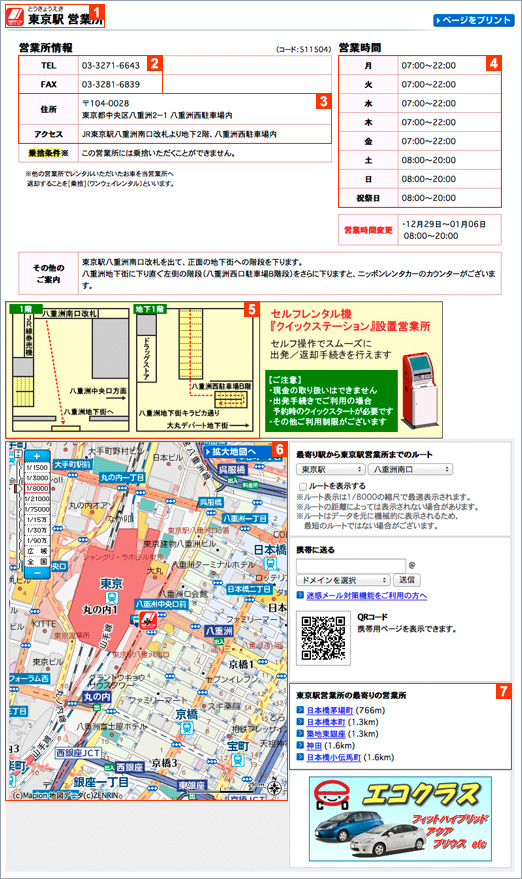 Map information is only available in Japanese.
Rental Office
Telephone number (first line) and facsimile number (second line) of the rental office
Address (first line) and how to find us from the nearest station (second line)
Operating hours may change depending on the day of the week and are indicated as below:

Rental offices indicated "24" are open 24 hours a day.
Days of the week:
Monday
Tuesday
Wednesday
Thursday
Friday
Saturday
Sunday
Public holiday

A map showing the way to our office from the exit gate of the nearest station *Images are not available for some offices.
A map showing the area around our office. It can be scaled up and down or moved around by dragging or scrolling.
The nearest rental offices from this rental office.